This chicken cordon bleu casserole is an elegant way to transform home cooking. Each bite is a delightful mix of creamy, cheesy goodness, perfectly balanced by the robust flavors of chicken and ham.
Packed with the rich and satisfying flavor of classic chicken cordon bleu, this casserole offers a simpler, yet equally enjoyable take on the popular dish. Imagine a hearty blend of tender chicken, flavorful ham, and velvety cheese, all melted into a creamy, flavorful sauce. A casserole that is not only full of flavor, but also reminds us of the joys of home cooking. The cuisine combines convenience with an upscale dining experience, perfect for family dinners or special occasions.
replacement
This recipe is flexible and can accommodate a variety of dietary needs.
For the gluten-free version, Substitute regular flour for gluten-free flour and make sure the pasta is gluten-free.
For those who want to reduce salt, Consider using unsalted butter, low-sodium chicken broth, and omitting the added salt.
To reduce saturated fat Substitute half the cream.
Alternatives to Swiss Cheese: Other mild, melty cheeses such as mozzarella and Monterey Jack.
offer suggestions
While this chicken cordon bleu casserole is a star on its own, pairing it with a simple, crisp green salad balances the richness of the dish. If you want to make it a celebratory meal, a light fruit-based dessert such as berry compote or sorbet can be a pleasant finale.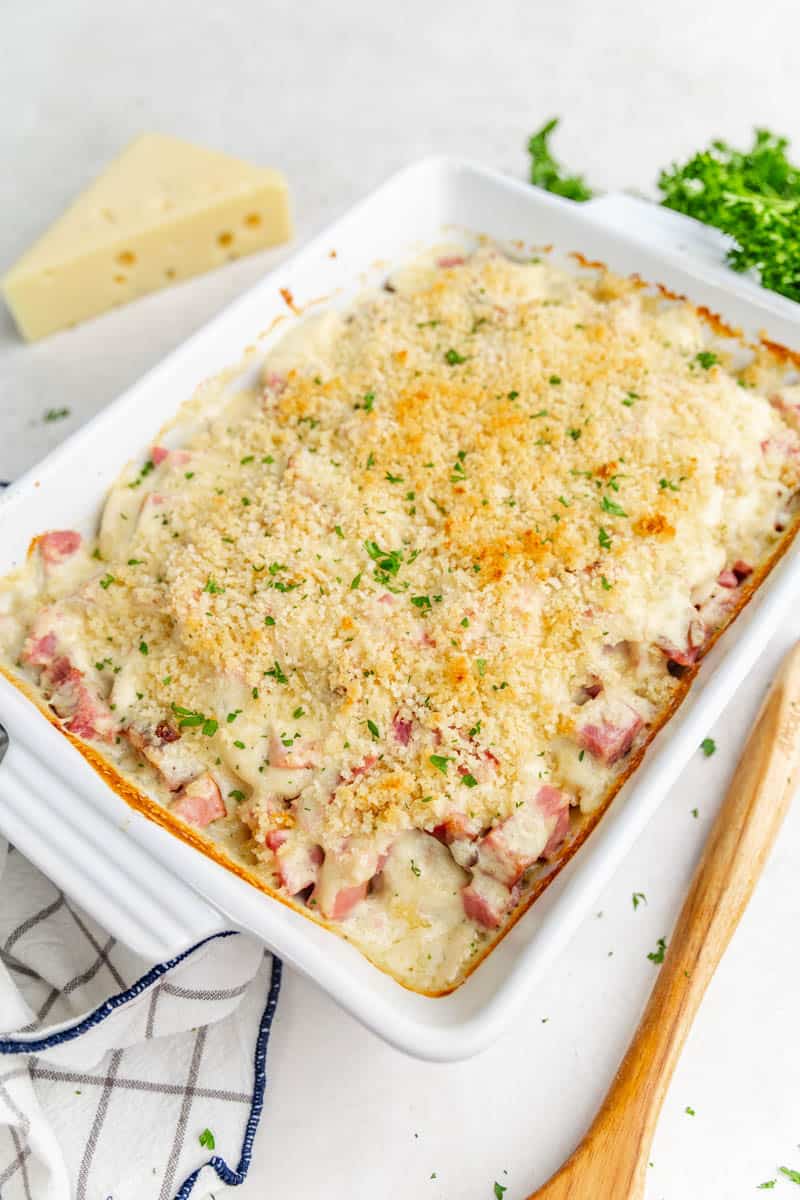 Storage and reheating instructions
Unfortunately, this casserole is not suitable for freezing as the creamy sauce may separate when thawed. However, leftovers can be stored in an airtight container in the refrigerator for up to 3 days. To reheat, cover with foil and warm in a 325-degree Fahrenheit oven until fully heated.
Watch the video below Caytlin walks you through each step of this recipe. Sometimes visuals can help. We always offer cooking shows. A complete collection of recipes can be found at: YouTube, facebook watch, or our Facebook pageor see the corresponding recipe on our website.