years ago, baked feta cheese pasta That was all anyone could talk to. (This is the influence of a viral TikTok recipe, folks!) Although there are now hundreds of versions online, the original recipe can be traced back to a Finnish blogger. Jenny Haylinen. A few years ago she launched the National Unifeta Pasta Day (Finnish for 'feta pasta baked in the oven') with the aim of inviting everyone to make baked feta pasta together on this day. And once the idea took off, "The store here actually ran out of feta cheese," Heylinen said. today. So, of course, this inspired us to revisit the best feta cheese recipes and think about how we can bring this classic salty cheese to life in different but equally delicious ways. became.
When choosing these feta recipes, we wanted to follow the same criteria as our baked feta pasta: simple ingredients, easy to make, and delicious to taste. Let's find out which one was chosen. Don't forget to add feta cheese to your grocery list this week.
featured image Surci Avasti.
15 fetish recipes to make, status
White Kidney Beans and Lemon Relish Feta Salad
Why we love it: The perfect protein-packed lunch, this salad has everything you could want: creamy white kidney beans, fresh, crunchy cucumber, and of course, torn bread that soaks up all the lemon flavor. Topped with a large block of salty feta cheese, it's a bowl that really does it all.
Hero Ingredients: Yes, you can eat the lemon peel! Packed with vitamins, minerals, and fiber, it's not only good for your health, but it adds a tangy punch to this salad. Toss the lemon relish on top with a heavy hand.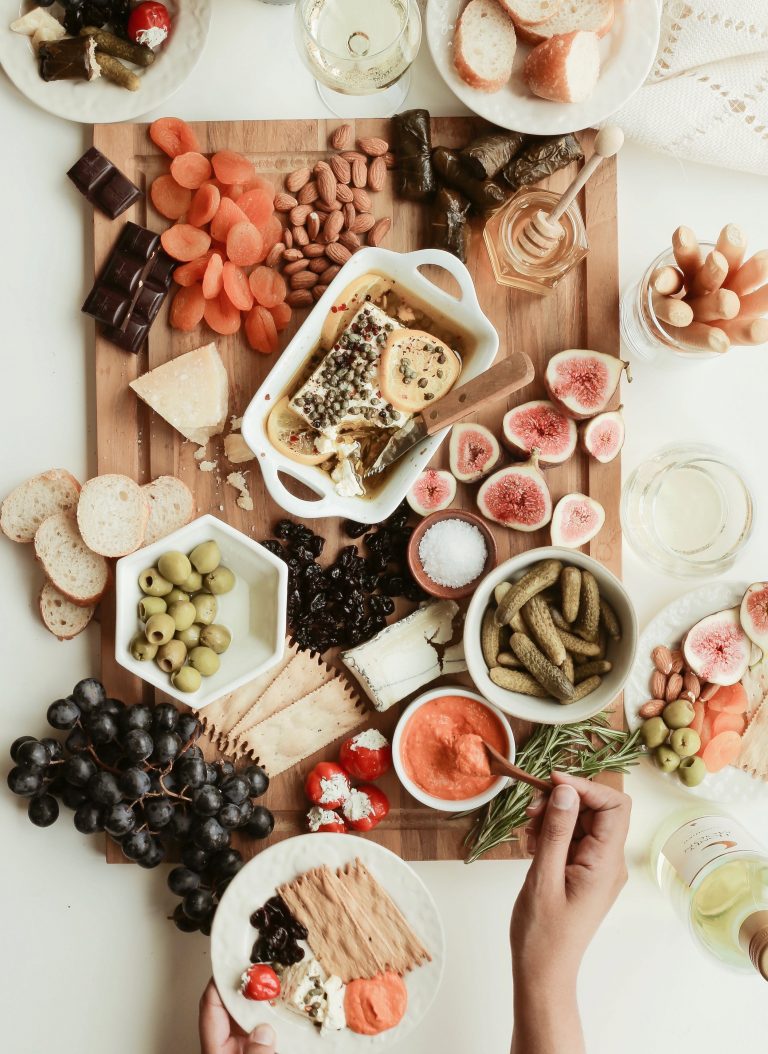 baked feta cheese
Why we love it: Food Editor Sulci Avasti's version of baked feta cheese recipe. This delicious appetizer can be served with a variety of fruits and vegetables or served on a charcuterie board like this one. Sounds and looks like heaven, right?
Hero Ingredients: Capers bring a salty and salty flavor to the table (or board) for perfect taste every time.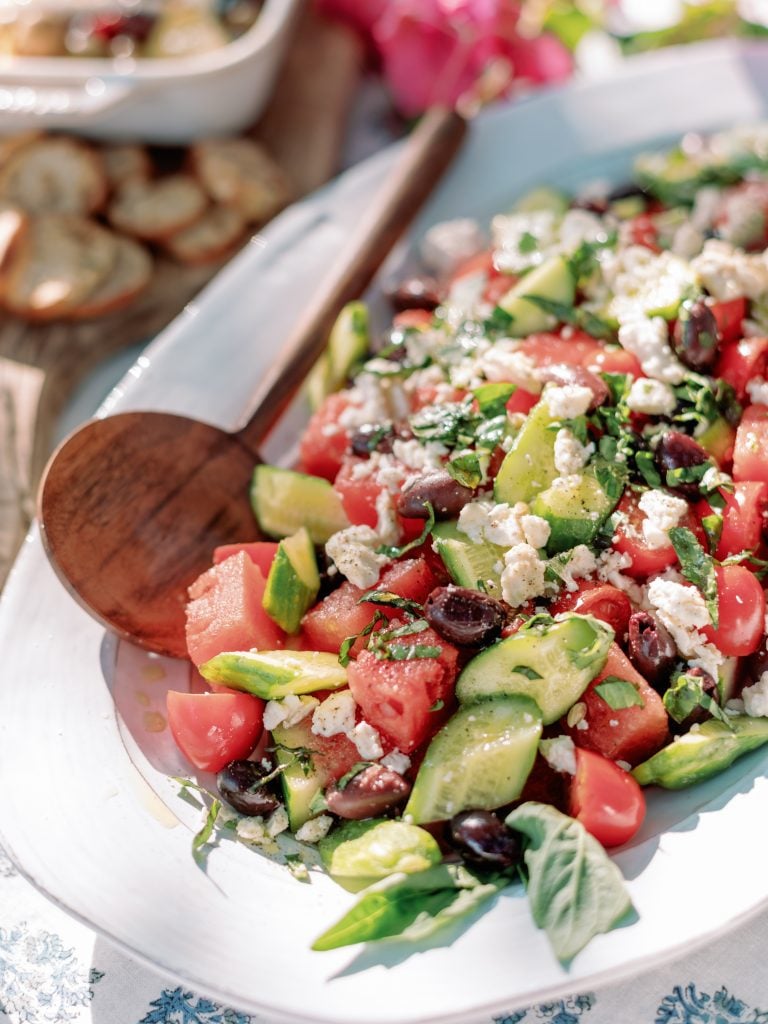 Greek salad with chopped watermelon
Why we love it: Sweet, refreshing watermelon and salty, rich feta combine to create a delicious and dynamic salad that's perfect as a side for a light lunch or dinner. This ticks all the boxes.
Hero Ingredients: I love the refreshing touch of a handful of Kalamata olives to this salad. Paired with feta cheese, the salty punch perfectly balances the sweet and juicy flavors of watermelon.
Roasted Sweet Potatoes with Whipped Feta and Hot Honey
Why we love it: Here at Camille Styles, we have the perfect spot for sweet potatoes. This creamy all-purpose vegetable can be cooked in many different ways. (If you've never cooked Camille's crisp-roasted sweet potatoes, you've missed your chance.) But what really sets this recipe apart is the feta cheese. The cooking method is also unique, and delicious char can be obtained by roasting with steam. Please register.
Hero Ingredients: hot honey! Once again, honey is here, adding sweet and spicy flavors you never knew you needed before.
mango, avocado and feta salad
Why we love it: If you've never added mango to your salad, you're officially not adding mango to your salad. The subtle sweetness of salty feta and creamy avocado make this salad a dream. This recipe also includes chopped pistachios for added crunch and mint for freshness. Hmmm!
Hero Ingredients: The pistachios provide a nice crunch to the top of this salad, pairing perfectly with the creaminess of the avocado and the softness of the mango. It's a match made in heaven.
Why we love it: Can't think of a better appetizer than sMoreArtifeta cheese coated in bread crumbs and fried to perfect golden brown. Can you do it? We are waiting for you. Teagan Gerald Half Baked Harvest always knows how to combine something wholesome and hearty into one cozy, comforting meal.
Hero Ingredients: It's hard to pick just one hero ingredient from this jam-packed recipe. But if I had to choose, it would have to be peppered honey. Infused with warm feta cheese, each bite creates the perfect salty, sweet and peppery flavor.
Why we love it: Feta cheese is usually thought of as a topping, but the classic ingredient is the main event in this dip. Sweetened with honey, this dip is sure to please the whole family.
Hero Ingredients: For even more flavor and texture, sprinkle pomegranate seeds over this dip and enjoy your new favorite for 5 minutes.
Why we love it: There are two things in life that will always be perfect partners. It's cheese and bread. These point toasts make great appetizers or healthy snacks. Anyway, it's delicious, and I'm already eating it with my eyes.
Hero Ingredients: Roasted cherry tomatoes are the perfect bruschetta-style topping for these toasts. Flavored with butter, garlic, and thyme, it's basically everything you want with good toast.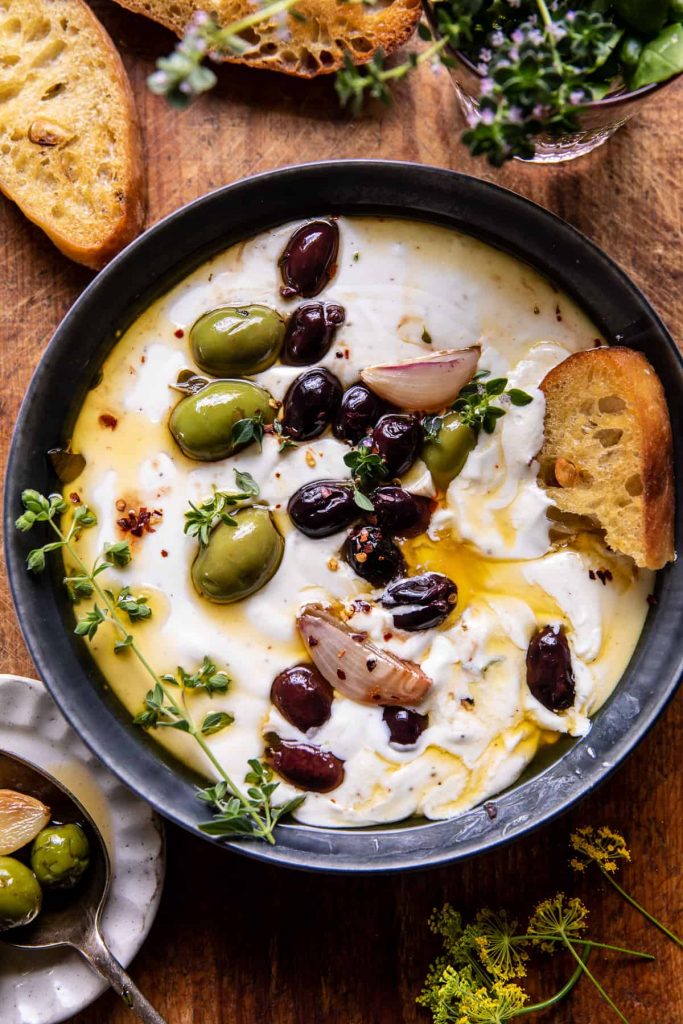 Why we love it: This honey whipped feta from Half Baked Harvest tastes great and is the easiest appetizer to impress your dinner guests. Or, if that's not your speed, make this as a quick afternoon snack and enjoy a simple yet elegant spread.
Hero Ingredients: Roasted olives with garlic, shallots, lemons, thyme, oregano and chili flakes? Then sit on creamy whipped feta? I mean, wow.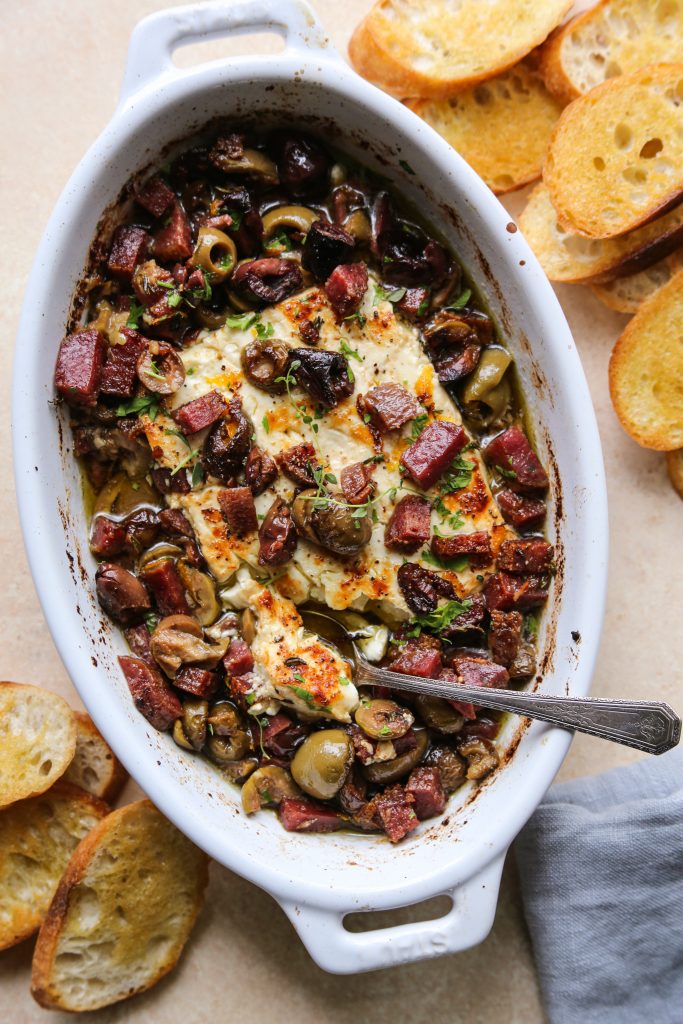 Why we love it: Creamy feta with salty olives and sopressata is the perfect topping for crunchy crostini. Please spread freely. Not only is this dip easy on the eyes, it will make everyone's taste buds dance.
Hero Ingredients: Orange peel enlivens this indulgent spread, providing an unexpected yet appreciated stimulus. A fresh touch you'll love.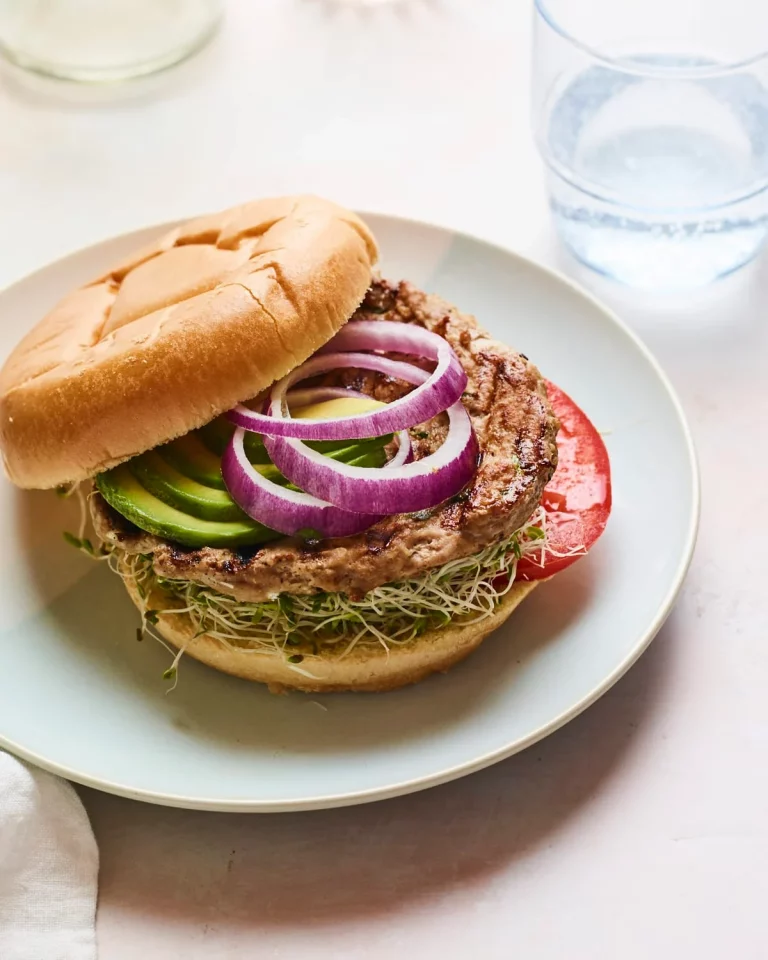 Why we love it: Talk about a turkey burger full of flavor. The combination of spinach and feta brings delicious richness to this much-loved red meat alternative entree.
Hero Ingredients: Avocado is the ultimate turkey burger topping.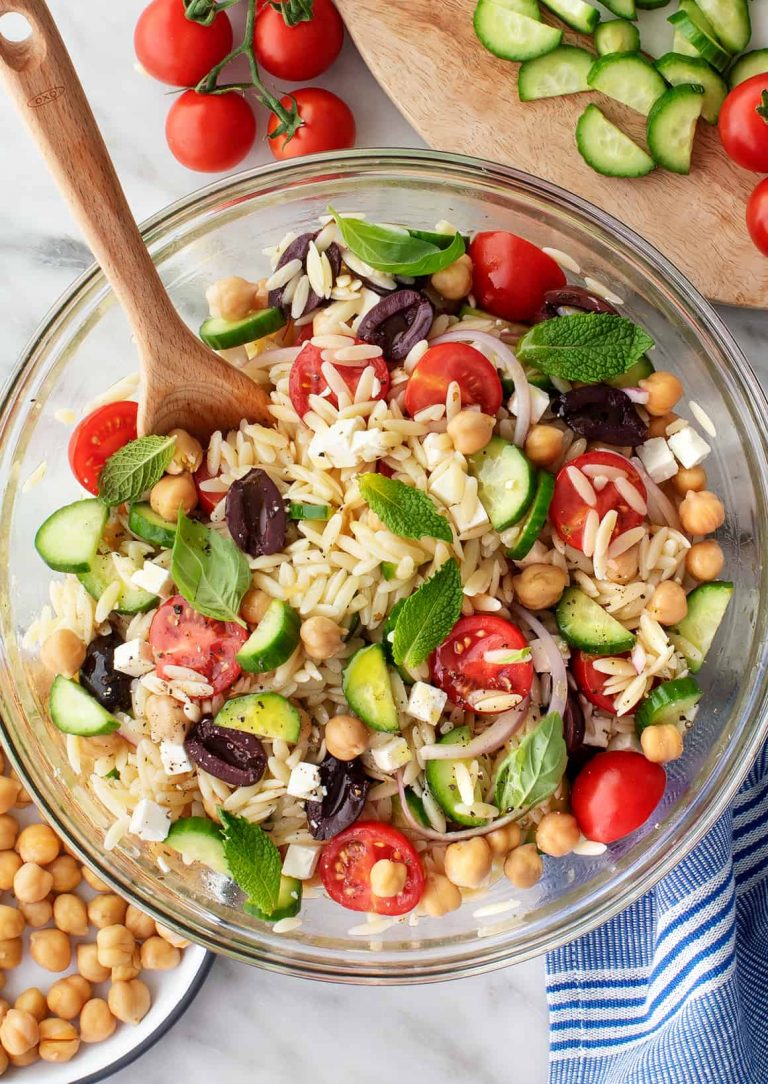 Why we love it: Orzo Salad is a great way to get a variety of fresh, healthy and light ingredients all in one bowl. With chickpeas as protein, orzo as carbs, and tomatoes and cucumbers as fruits and vegetables, this salad strikes a good balance.
Hero Ingredients: Feta really holds this orzo salad together.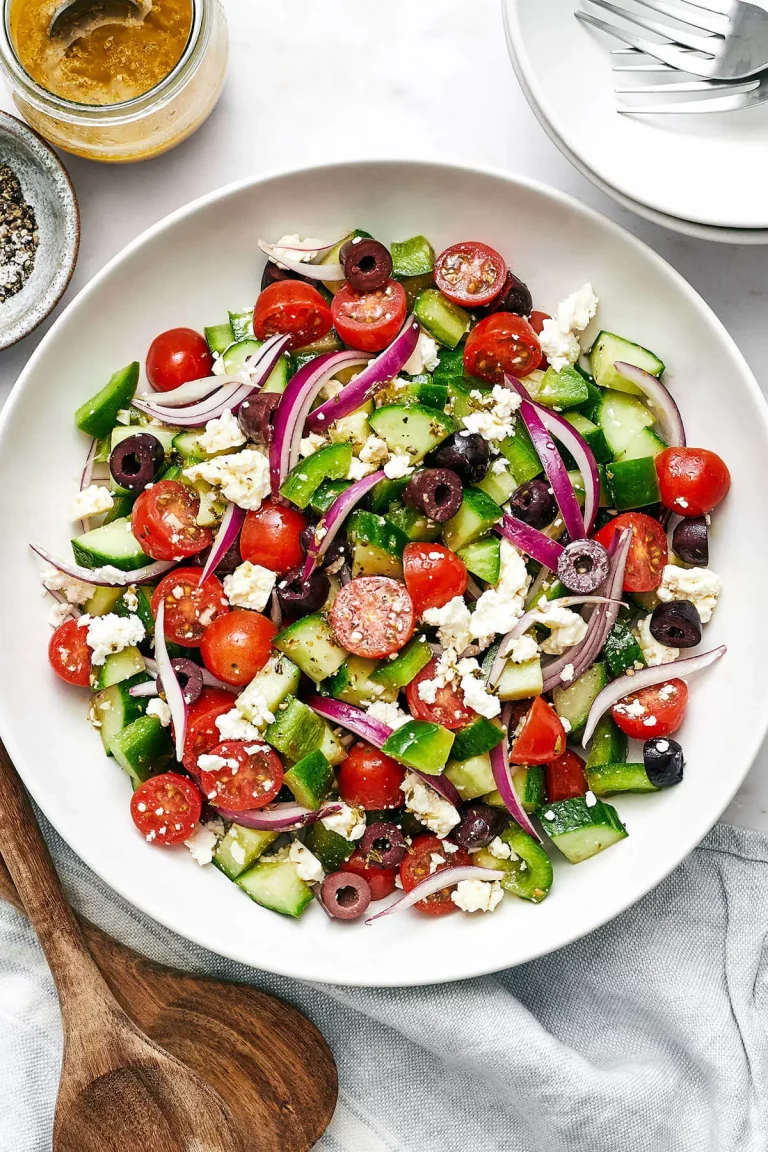 Why we love it: What better way to incorporate feta than with a simple Greek salad? With just six ingredients, this simple salad is perfect for your next pool party or outdoor gathering.
Hero Ingredients: Black olives bring a sweet and fruity flavor to this salad.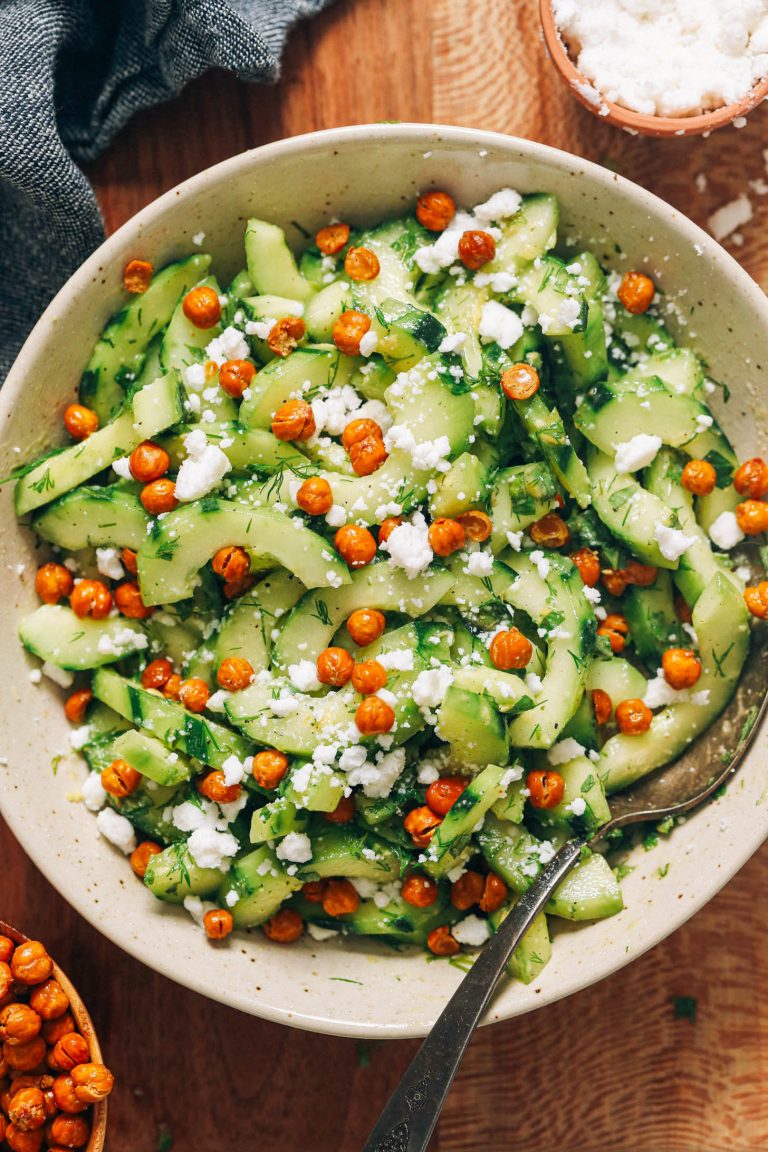 Why we love it: Cucumber salads are all the rage right now, and this recipe exemplifies that trend. It's so easy with just 1 bowl and 7 ingredients. This creamy, crunchy salad is a must-have addition to your weekly menu.
Hero Ingredients: Fresh dill brings a little tangy flavor to this bowl.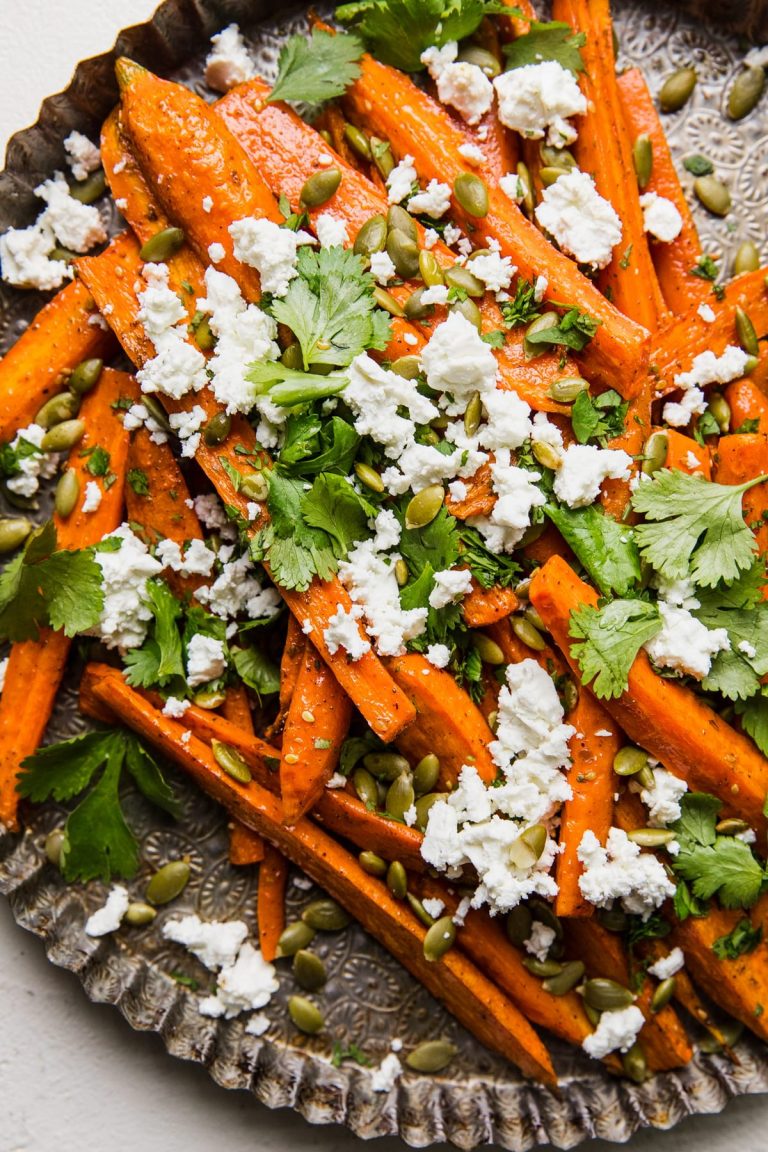 Why we love it: Fall spices meet summer ingredients in Roasted Carrots from The Modern Proper. Fresh herbs are joined by creamy feta cheese and crunchy pumpkin seeds. It is the ultimate dish that can be enjoyed all year round.
Hero Ingredients: If you're unfamiliar with the unique flavor of za'tar spices, this recipe will change that.
This post was originally published on February 17, 2021 and has since been updated.