own sports car It's the dream of almost every hobbyist. This is especially true for cars with V8 engines. The V8 is the holy grail of engine design for many enthusiasts. Its powerful and fantastic sound is irresistible for car lovers! However, these cars were often expensive new cars. A good number of them have become expensive again on the second-hand market. classic car Status. But there are still some great V8 sports car bargains if you know where to look!
The sports cars on this list come from a variety of manufacturers and regions. Some of them are classic American sports cars with the power and sound of classic American V8s. Others are European models with their own distinctive V8. Some were made in Japan and packed with cutting-edge technology at the time! However, they all have in common that they are V8-powered sports cars that are very affordable to buy used.
Ten
Chevrolet Camaro (4th Gen) – starting at $5,000
The Chevrolet Camaro is a legendary American sports car that has been loved for generations. But the fourth generation is often overlooked. It has yet to reach proper classic status and always seems to be left behind in the Camaro discussion. But it should not be overlooked. The fourth-generation Camaro with its V8 was still a great sports car. Some of them perform well even by today's standards!
The 4th generation Camaro is not yet considered a classic car, so even the V8 example is priced very cheaply at the moment. You can get a V8-powered 4th Gen Camaro for just $5,000making it one of the cheapest options on this list for taking ownership of a V8 sports car!
9
Chevrolet Corvette (C4) – starting at $6,900
Some generations of Chevrolet Corvettes aren't as well liked as others. This is definitely the case with C4. People tend to think that the generations before and after that are better examples of what Corvettes can do. But C4 is not a generation to throw away. It's on the brink of proper Classic status, so there's no significant increase in value that comes with it. Additionally, some of the high performance versions of C4 were actually quite good. Especially Callaway's twin-turbo models, which are really fast even by today's standards.
An early base model C4 costs just $6,900, which is a good example.However, if you want something special like the Callaway model, you'll have to pay significantly more. To use the 1990s as an example, Callaway models cost close to $30,000.Whichever version of the C4 Corvette you choose, you're getting an affordable V8-powered sports car. This sports car is sure to become a true classic in the near future.
RELATED: 10 Things Everyone Forgot About the C4 Corvette
8
Ford Mustang (4th generation) – starting at $4,000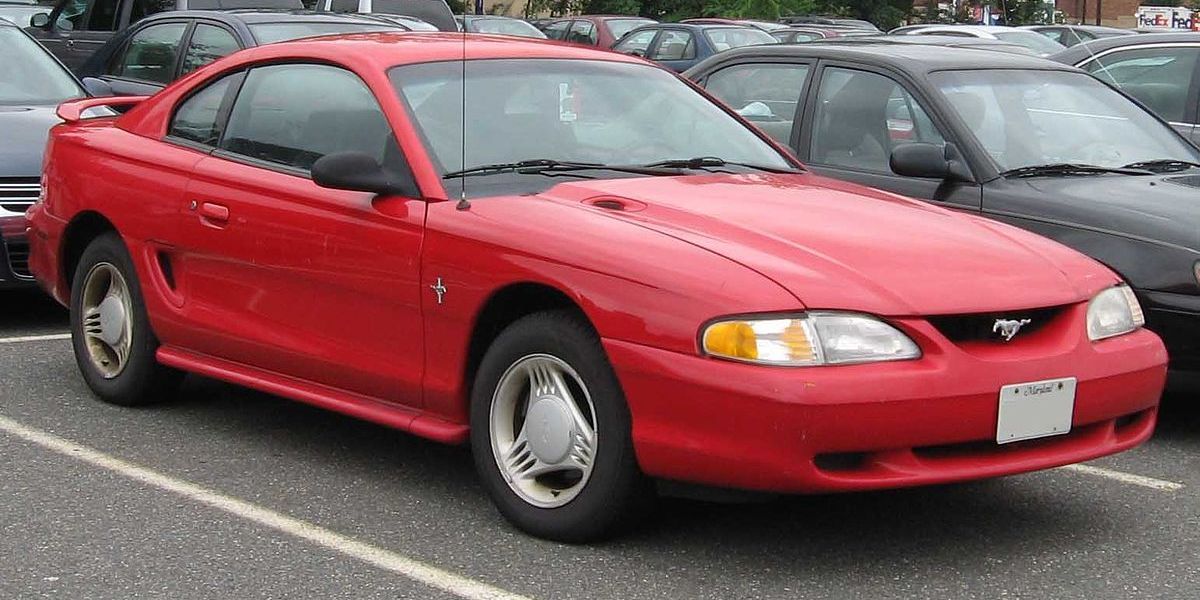 Much like the aforementioned 4th generation Camaro and C4 Corvette, the 4th generation Mustang has a bit of a reputation among enthusiasts. It certainly wasn't the prettiest Mustang ever made, and the switch from the old 5.0-liter pushrod V8 to the 4.6-liter modular V8 was widely disliked by enthusiasts. But examples of V8-powered 4th generation Mustangs are pretty cheap these days. In fact, getting a V8-powered 4th Gen Mustang could be one of the cheapest ways to own a V8.
A fourth-generation Mustang with a V8 is available on the used market for as little as $4,000.This is a great bargain, especially if you want to buy it to work as a project car. It may be the ugly duckling of the Ford Mustang family, but the 4th generation model is definitely one of his best value-for-money V8 sports cars.
7
Pontiac GTO (5th generation) – starting at $8,000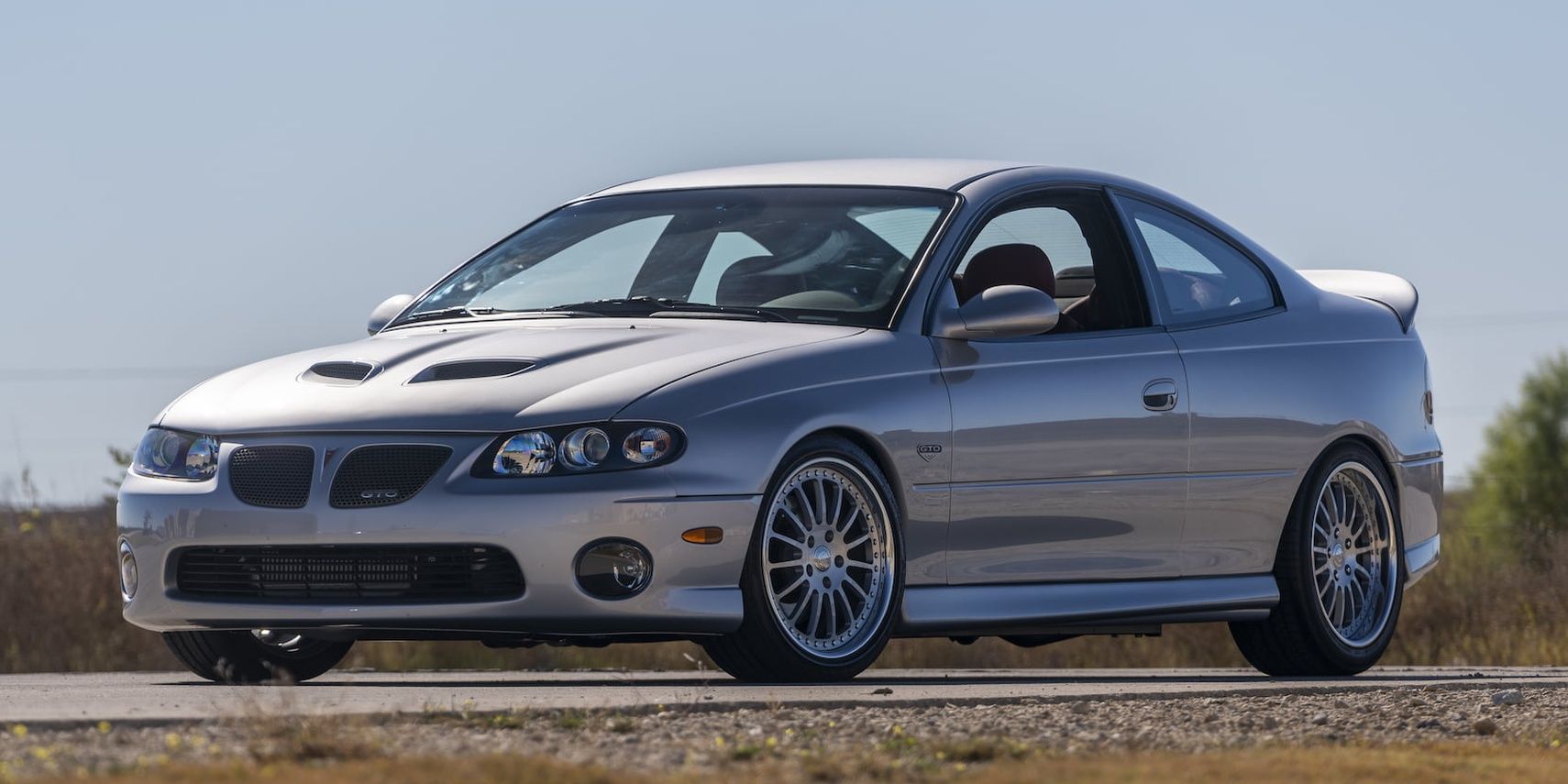 When most people think of the Pontiac GTO, they think of classic muscle cars from the 60's. However, the GTO name was revived by Pontiac in his mid-2000s when General Motors wanted to sell the Australian Holden Monaro on the American market. The Monaro had a legendary reputation among muscle car enthusiasts and was beloved by journalists of the time, so you can imagine how great the Pontiac version would have turned out!
Much like the Vauxhall/Holden Monaro, the Badge Engineer version of the 5th generation Pontiac GTO is a very good value for money on the used market. You can pick up one of these GTOs for as little as $8,000, and it rarely costs more than the $30,000 mark for a seriously pristine model.This makes the fifth generation GTO one of the cheapest ways to own a V8-powered sports car.
RELATED: Why Every True Gearhead Should Own a 2004-2006 Pontiac GTO
6
Mercedes-Benz CLK55 AMG – starting at $4,000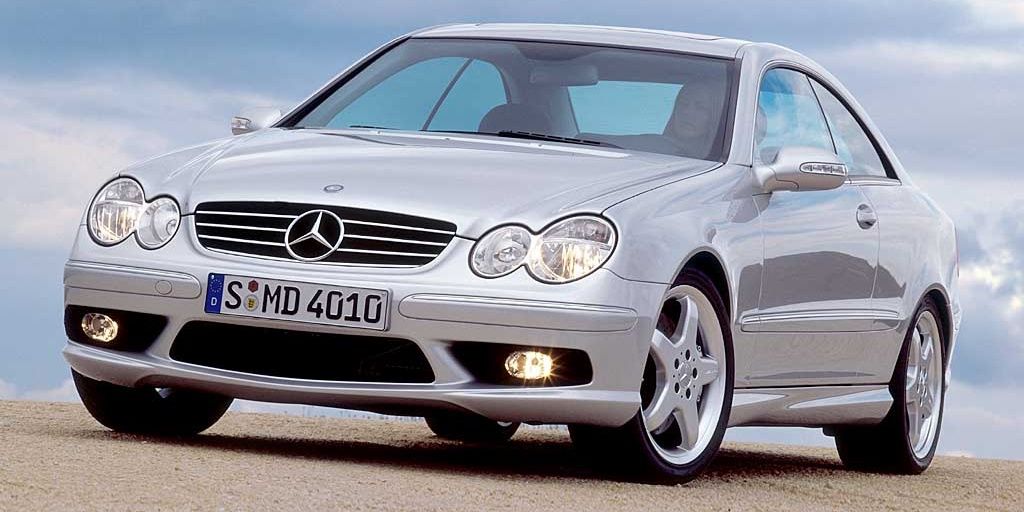 Mercedes-Benz has produced many great AMG models over the years. The CLK55 AMG is perhaps a little forgotten one. It's not mentioned or heard as much as his other AMG cars from the 2000s. But the CLK55 AMG is a great sports car and you can get it for a pretty cheap price! At the moment it may only have a naturally aspirated version of AMG's V8 engine, but that doesn't mean It's not that it's not fast or it doesn't sound good.
Early CLK55 Prices Starting at $4,000 If you dare! However, unless you really want to work on a project, you'll want to spend quite a bit of money and get yourself a good, suitable example. This makes the CLK55 AMG not only one of the cheapest ways to get a V8 sports car, but also one of the cheapest ways into the hallowed halls of AMG ownership!
Five
Maserati Coupe/Spyder (M138) – starting at $11,000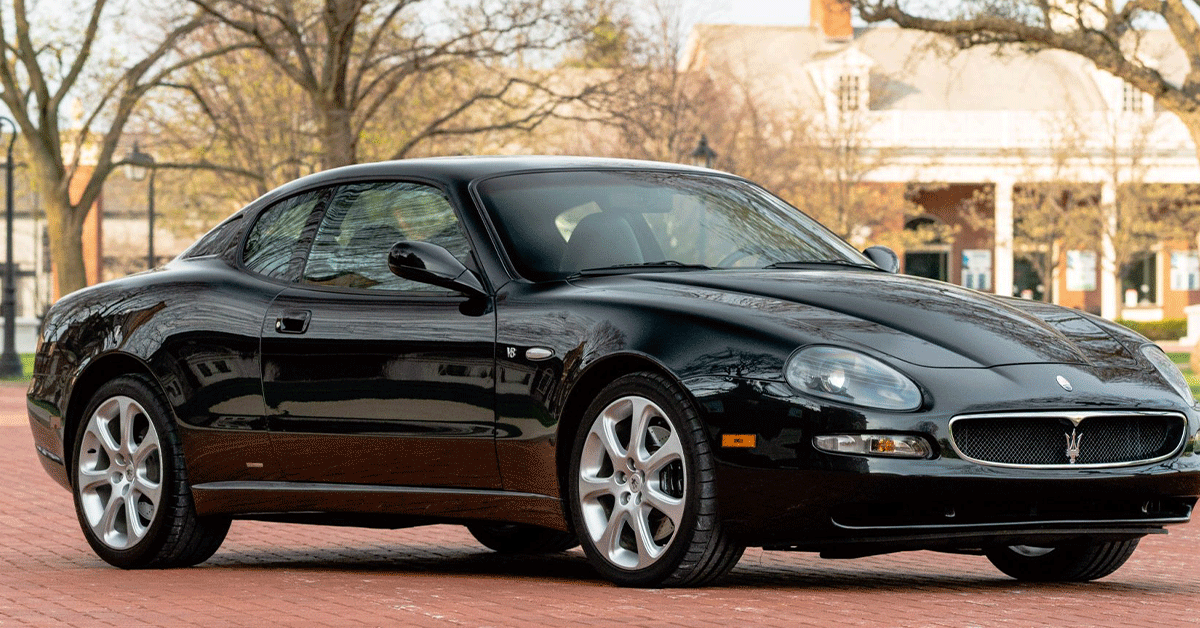 The 2000s Maserati Coupe & Spyder didn't always get top marks among enthusiasts. They are known for being unreliable, expensive to maintain and not top quality compared to other luxury grand tourers. But these cars should not be counted outright. Freed from such annoyance is the Ferrari genuine V8 engine! The result is all the great noise and performance you'd expect from a Ferrari power unit.
The Maserati Coupe & Spyder has taken a big hit because it's not as attractive as the Ferrari it shares an engine with. That means you can get these at an absolute bargain price for what they are! Coupes can be had for just $11,000in the meantime Spyder can be bought a bit higher with a starting price of $17,000If you run into problems with these cars, you may end up spending significantly more than this in service and maintenance costs, but those glorious Ferrari engines are worth it!
Four
Mercedes-Benz SL500 (R129) – about $16,000
When it comes to the Mercedes-Benz SL, people usually settle for previous generations like the Pagoda and the R107. But let's not forget the R129 made in the 90's! It may not have reached classic status yet, but it has all the hallmarks of a classic Mercedes. This includes the legendary over-engineering that the company insisted on for the life of his W140 S-class. His one of the best models of R129 is SL500. Not only does it have a great V8 engine, but it also doesn't have the cumbersome first-generation Airmatic air suspension that high-spec models had. This means it's mechanically simple and doesn't hurt your wallet when maintenance is done!
Since the R129 has yet to reach true classic status, the SL500 is available on the used market at surprisingly low prices. A late SL500 costs about $16,000 on the used marketIt makes for one of the most expensive proposals on this list, but it's definitely something that will keep you going for a while! When you buy, you actually get That's how you make money!
RELATED: Why the Classic Mercedes-Benz R129 SL-Class Is Worth Big Money Right Away
3
Mercedes-Benz SL55 AMG (R230) – starting at $13,000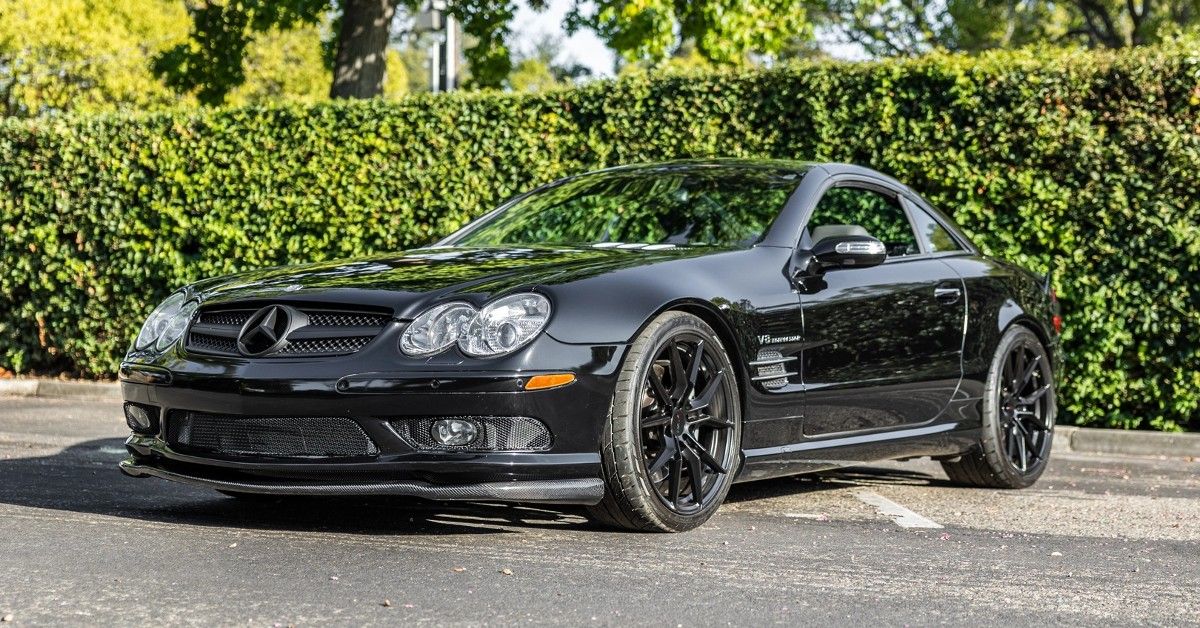 Compared to its R107 and R129 predecessors, the R230 generation of Mercedes-Benz SL is often looked down upon. It was made at a time when Mercedes was seriously reducing the quality of its cars. SL definitely suffers from this and it was not uncommon to have reliability issues with the R230. But the SL55 AMG made during this period was a really great sports car. The supercharged V8 engine was so powerful that it ran and delivered power like a muscle car.
The R230 is a slightly less popular generation of SL, so you get the SL55 AMG for a surprisingly low price. SL55 AMG available for $13,000This may be more expensive than the aforementioned CLK55 AMG, but that doesn't mean it's not a great entry point for owning a V8 sports car or AMG Mercedes in general.
2
Maserati GranTurismo/GranCabrio – starting at $19,000
Maserati sports cars don't always get the best reviews. But not Maserati his GranTurismo or GranCabrio. These two brothers of his are often held in high esteem by journalists and enthusiasts. They perform great, sound great, and are just gorgeous. Its performance and sound are due to the Ferrari-derived V8 engine, just like the Maserati of the time. Perhaps most importantly for this list, depreciation has taken a toll on these cars over the years.
Used GranTurismo starting at $19,000t, one GranCabrio usually starts at $29,000This makes it one of the more expensive options on this list, but definitely worth considering. The value makes it a luxury bargain!
1
Lexus SC400 – starting at $7,000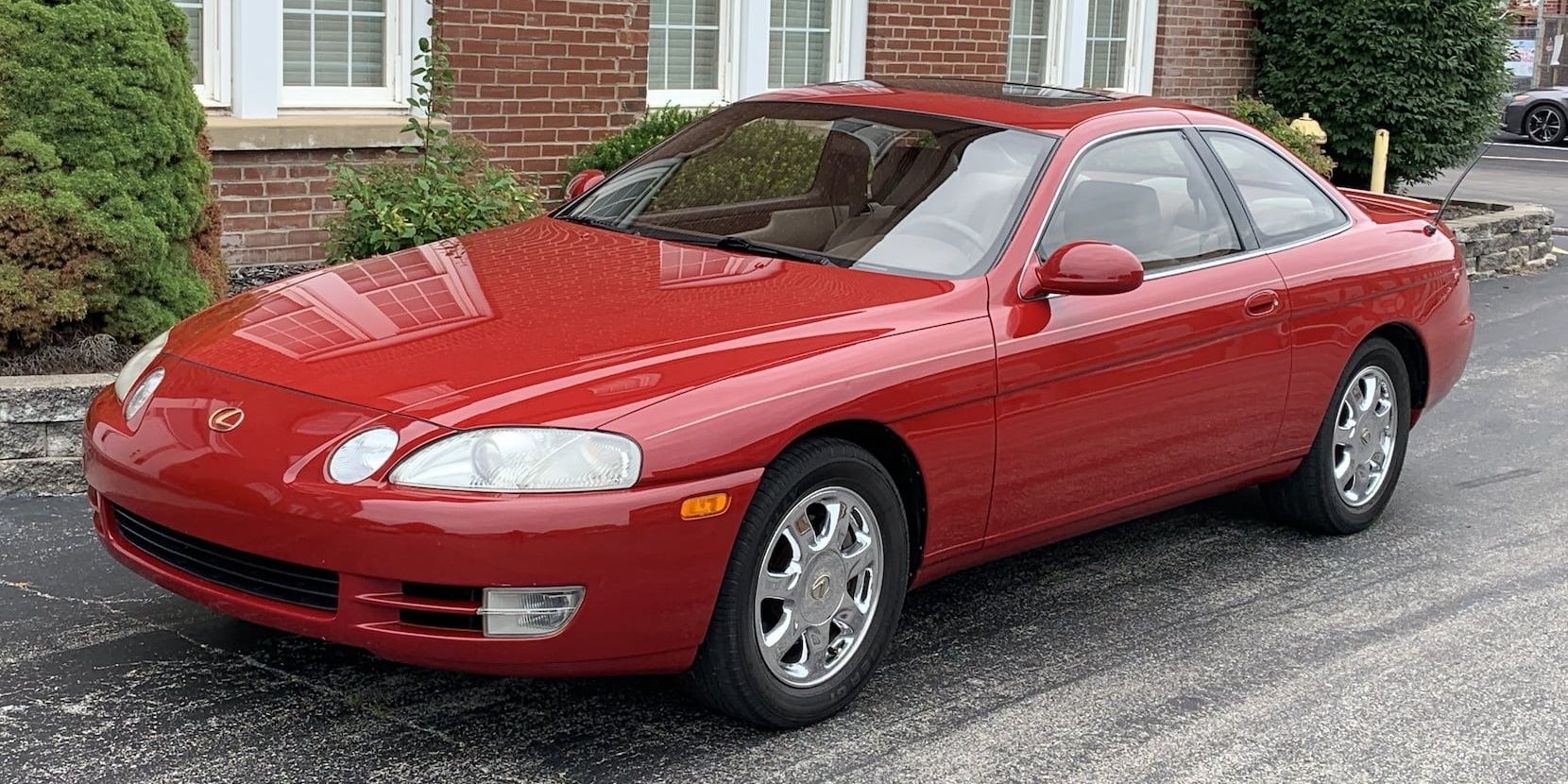 The Lexus SC400 is probably the biggest oddball on this list. More commonly known as the Toyota Soarer in some parts of the world, it was a technologically advanced Grand He Tourer with cutting-edge features in the 90s. Equipped with the same 4.0-liter engine as the LS400. Interestingly, the Lexus SC shared the platform with his fourth generation Toyota Supra and was built in the same factory.
The Lexus SC400 was a premium and expensive car when new. In the current second-hand market, that's not the case. SC400 can be purchased for just $7,000making it one of the cheapest options for taking ownership of a V8 sports car.