Malta may not be on your radar, but the Mediterranean country is one of Europe's best beach destinations.
Malta has so much to do, from exploring historic sites to diving in the world's greatest wonders. Malta is the perfect place for those who want to relax or have an adventure.
Whether you're staying in Malta exclusively or adding it as a pit stop while in the area (Malta is a great addition if you're already traveling the Mediterranean).Here are some of my favorite things to do in Malta, but for more inspiration check out my ultimate Malta Travel Guide.
Here are the best things to do in Malta!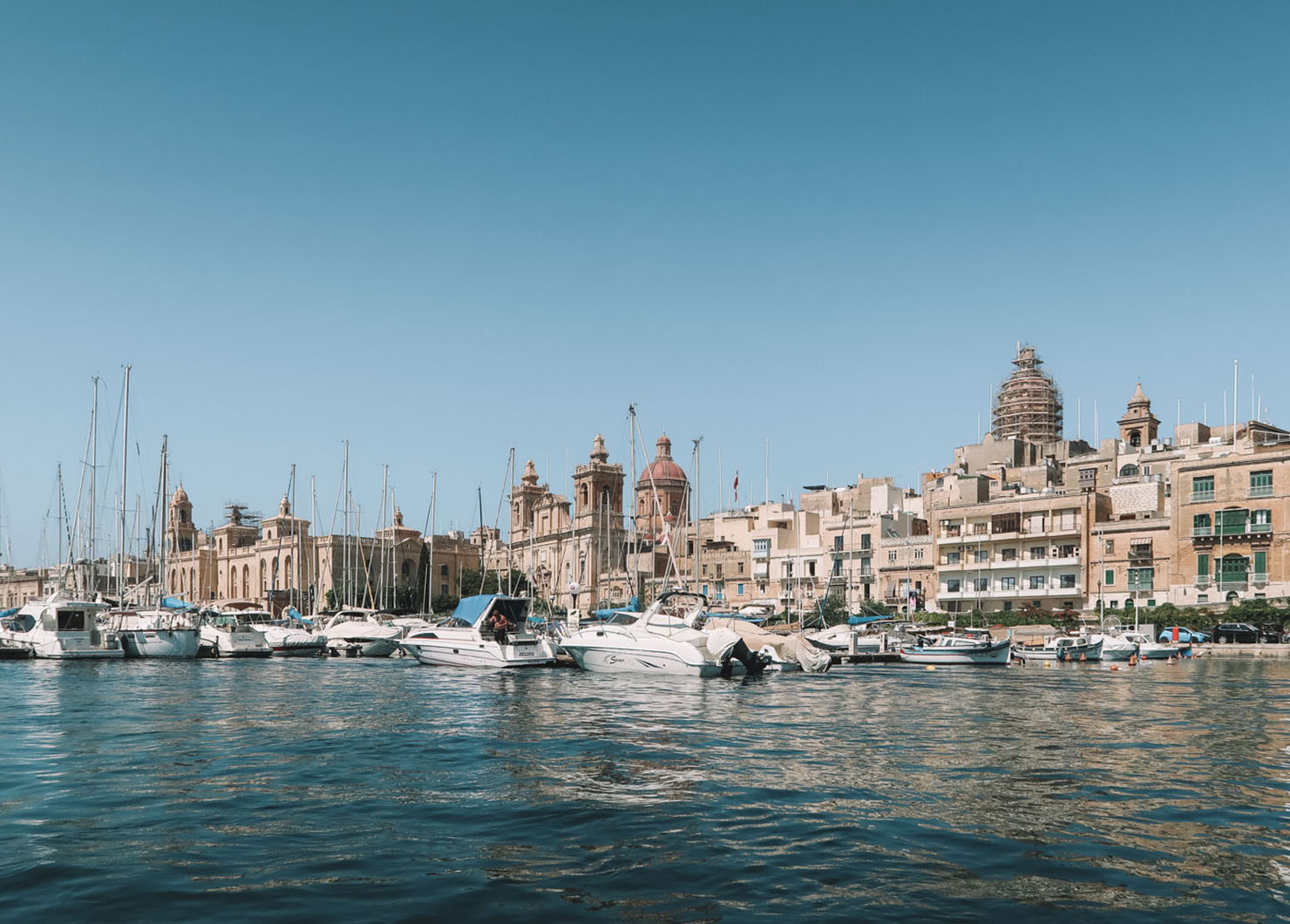 Fisherman's Village
One of the best things to do in Malta is visiting the small and photo-worthy fisherman village of Marsaxlokk. This small village has great seafood restaurants, peaceful walks around the harbor, and beautiful historic sites.
Take a morning or afternoon stroll to see colorful boats and rustic fishermen's homes swaying in the azure waters. I loved strolling through the narrow streets, chatting with the friendly locals, and sampling the freshest seafood I had ever tasted.
If you do visit, check out the Marsaxlokk Church, Forst St. Lucien, and the Marsaxlokk Market.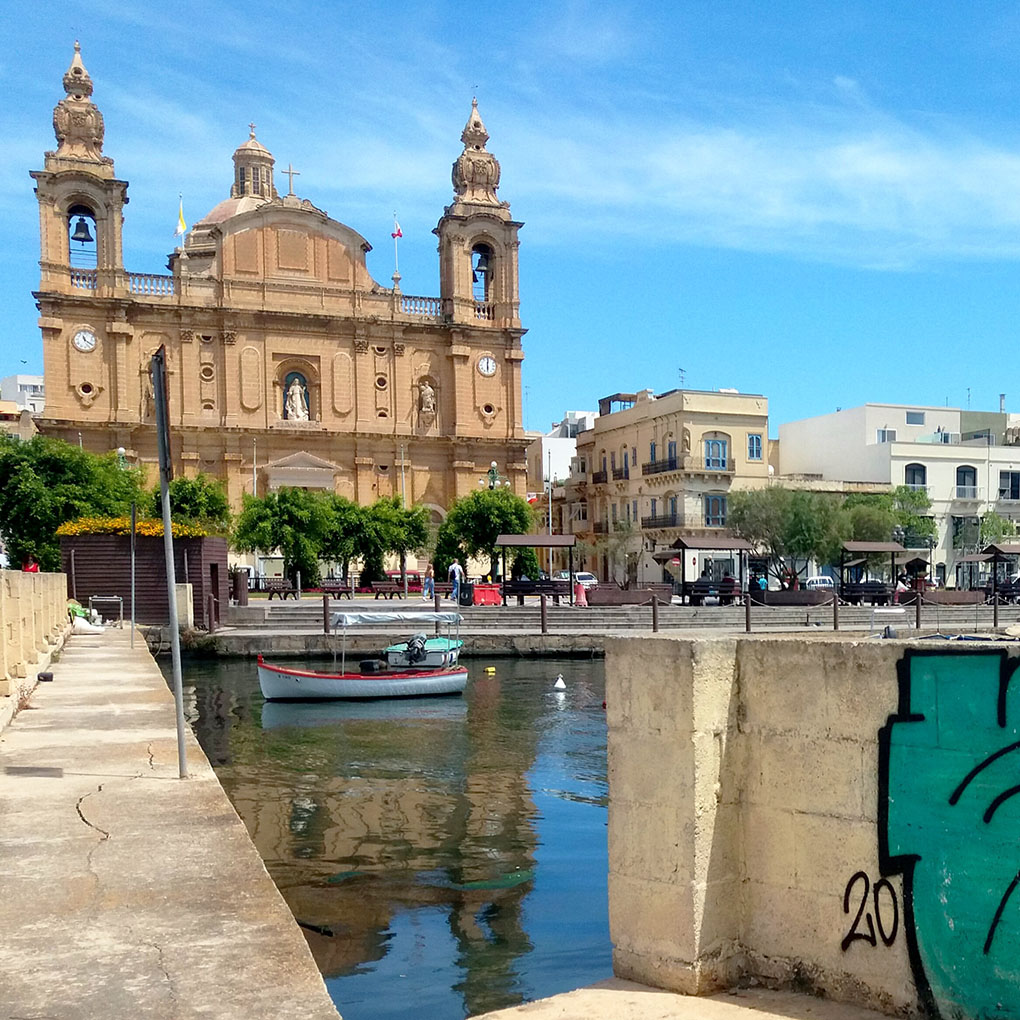 Visit the old village of Msida
Located in the central region of Malta, this village is steeped in history and boasts a unique mix of modern and traditional elements. I was particularly drawn to the building's colorful façade, ornate balconies, and intricately designed doors and windows.
As I walked through the narrow streets, I could feel the rich history of the village permeating every inch. The Old Village of Msida is a true hidden gem of Malta and a must-see destination for those seeking an authentic and culturally rich experience.
This small port town is also home to St. Joseph's Church. An ideal place to visit in July during the Feast of St. Joseph.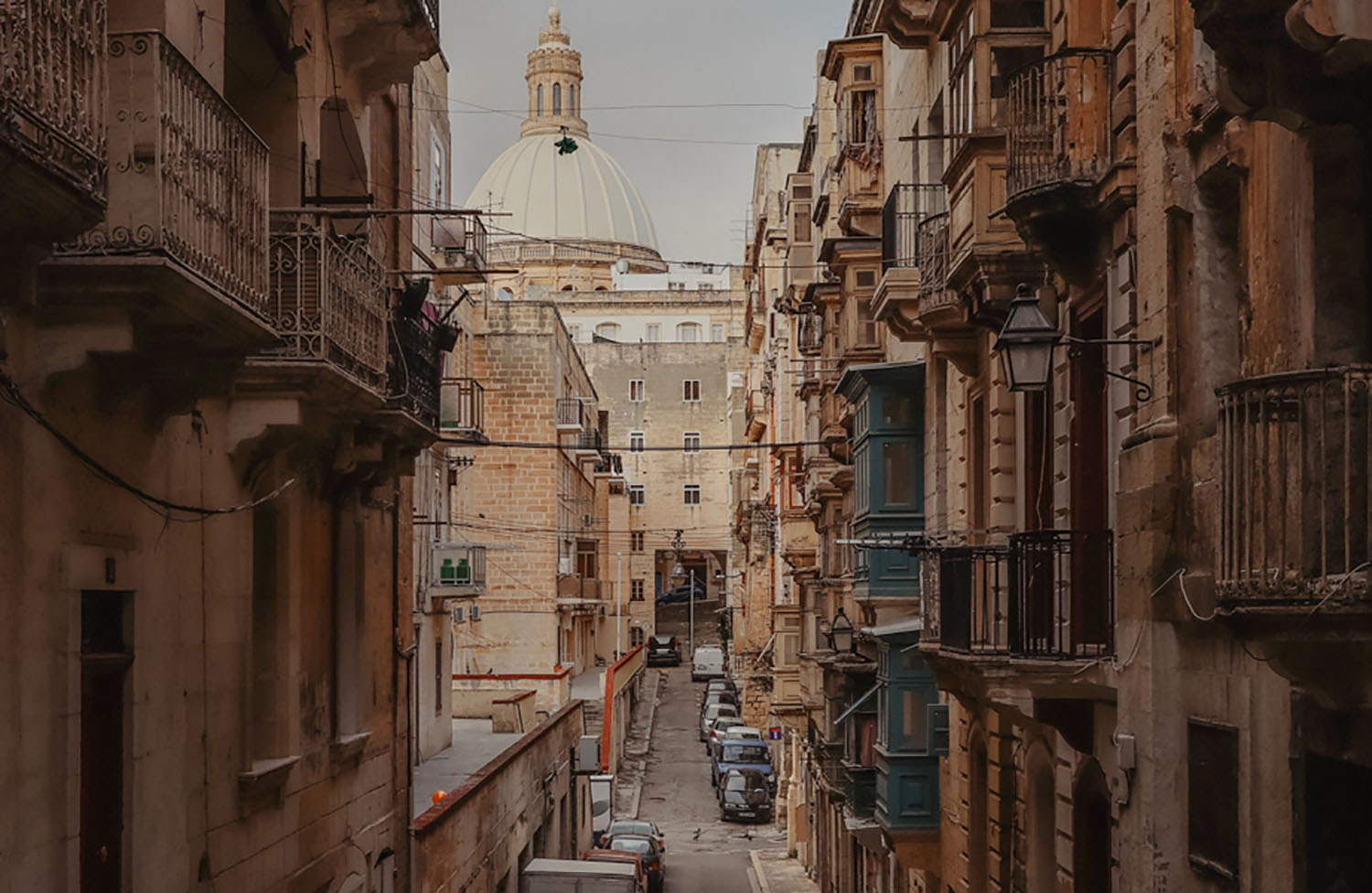 Check Valletta
Valletta, the capital of Malta, is a beautiful city to visit during your vacation in Malta. From exploring historic buildings to indulging in local cuisine, this charming city has something for everyone.
We recommend starting with a stroll through the winding streets of the city's Old Town to take in the magnificent architecture and stunning views of the Mediterranean Sea.
Next, take a tour of St. John's Co-Cathedral, one of Europe's most impressive churches, with its ornate Baroque interiors and stunning artwork. For a taste of Malta's culinary scene, head to open-air markets where you can sample local delicacies and fresh produce.
Be sure to visit the Upper Barrakka Gardens for breathtaking views of the Grand Harbor and the Three Cities. And no visitor wants to miss the Basilica of Our Lady of Mount Carmel. Other notable sites are the Co-Cathedral of St. John and the Grand Master's Palace.

Grand Harbor Cruise
When looking for things to do in Malta, check out the city from the sea. There are a variety of cruises around Malta's Grand Harbour.
Many Grand Harbor cruises are accompanied by a tour guide who will explain the sights and history. This is a great way to get a new perspective of the city.
Choose one of these cruises and you'll get stunning views of Malta's historic forts, fortresses, charming towns of Senglea, Cospicua, Vittoriosa, and more.
As the sun dips below the horizon, the Grand Harbor takes on a magical glow that will take your breath away. Whether traveling with friends, family or solo, a Grand Harbor cruise is a must-do activity in Malta and will leave you with memories that will last a lifetime.


Wander the Birgu
Birgu is sometimes called the Three Cities because it is three towns built close to each other. It is best known for withstanding the Ottoman invaders during the Great Siege of 1565.
Birgu is sometimes called Vittoriosa. Marvel at the mix of old and new, with modern boutiques and cafes lining historic landmarks and buildings.
The most important places to visit in Birgu are the Malta Maritime Museum, the Inquisitor's Palace and the Vittoriosa Diocesan Museum.
One of Birgu's must-see attractions is Fort St. Angelo, a stunning fortress dating back to the 13th century. You can take a tour of the fortress, explore its underground tunnels and learn about the many battles fought here throughout history.

go to the blue lagoon
Are you a fan of crystal clear waters and pristine white sand beaches? I'm sure it is!
The Blue Lagoon is located on the island of Comino and offers some of the most beautiful views of Malta's crystal clear blue waters. It's a great place to take Instagram-worthy photos and have a quick swim.
The lagoon is great for swimming, snorkeling, and other water sports, and there are plenty of opportunities to explore the surrounding caves and coves. The Blue Lagoon can get very crowded during peak season, but its pure natural beauty is worth the visit.
The beach itself doesn't have many facilities, so it's a good idea to bring plenty of sunscreen, water and snacks.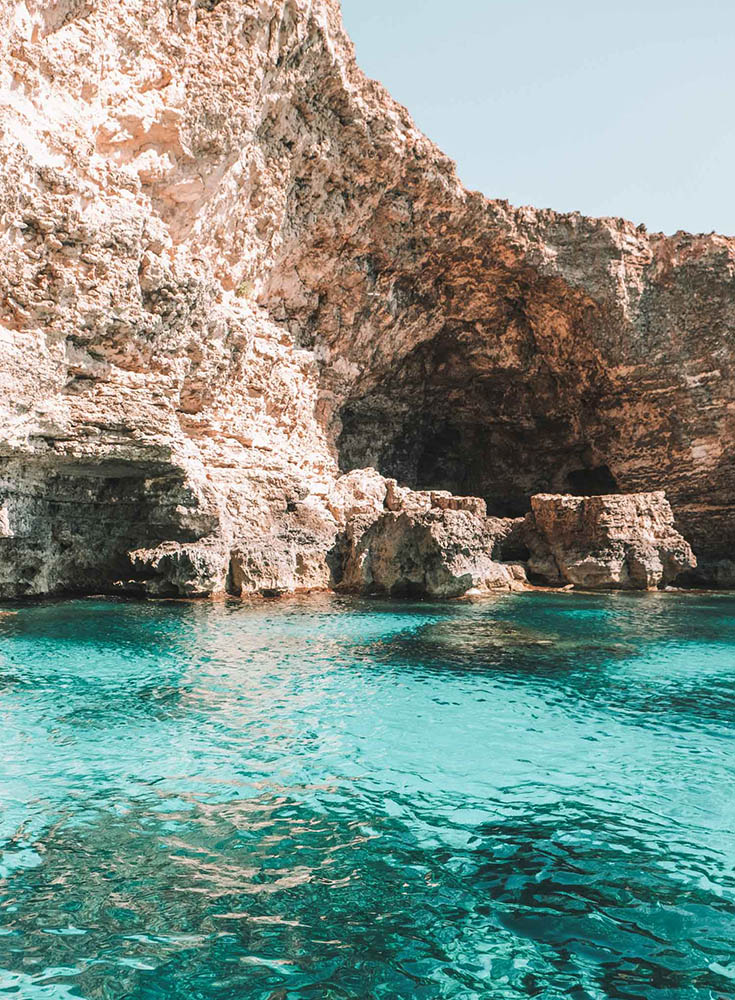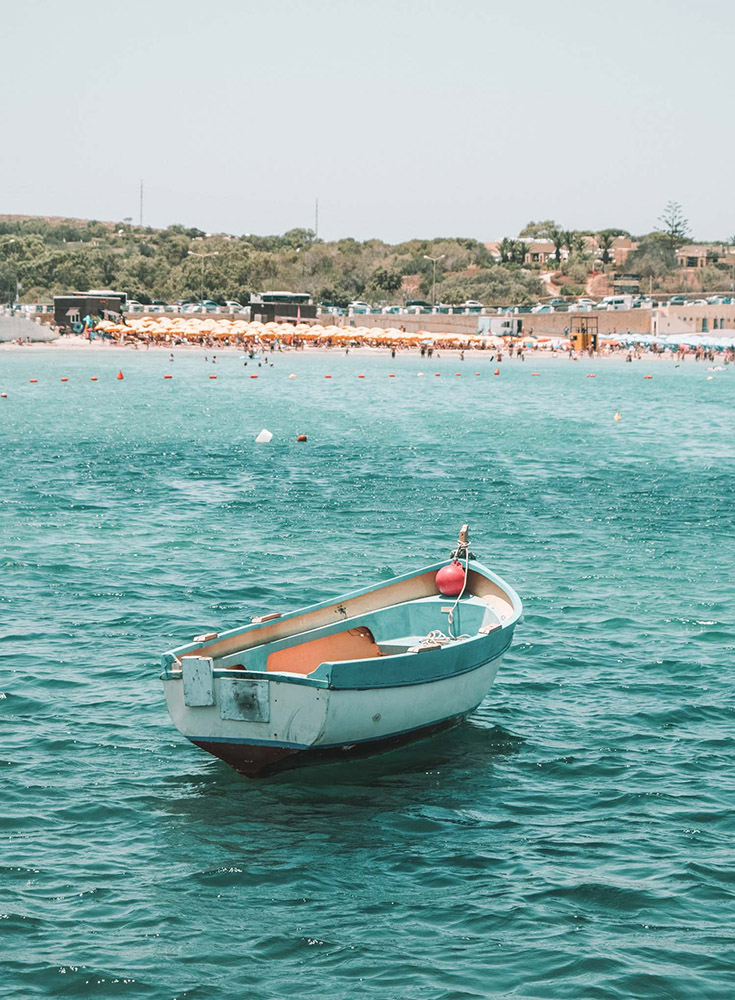 scuba diving
If you're adventurous and looking for a unique way to explore the Mediterranean Sea, scuba diving in Malta is a must.
The island's crystal clear blue waters are home to a variety of marine life, including colorful fish, octopuses and shipwrecks, making it perfect for beginners and experienced divers alike.
One of the best places to scuba dive in Malta is Cirkewwa Reef, a popular dive site filled with marine life and underwater caves. A former oil tanker, the wreck of Umuel He Faroud is also a popular destination for experienced divers. Santa Maia Cave is also a must-see.
Malta is home to many dive centers that offer courses for both novice and experienced divers, so whatever your skill level, you'll have an unforgettable experience.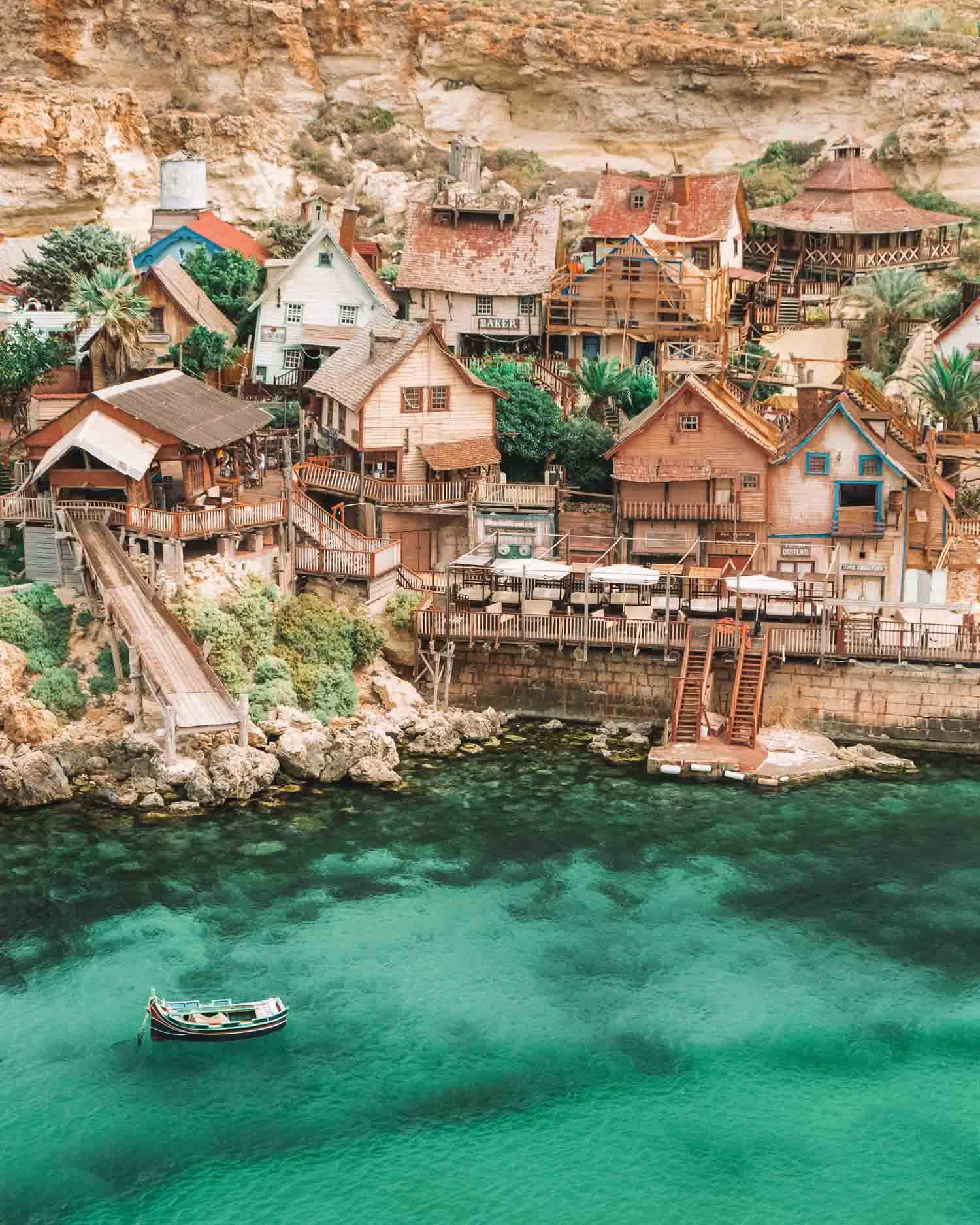 popeye village
You don't want to miss Popeye's Village when looking for things to do in Malta.
The unique townscape that looks like it jumped out of a movie set is also famous as a filming location for Popeye! This village has been around since his 1980s and offers visitors a blast from the past.

While in this charming village, also known as Sweethaven Village, one of the must-do activities is a boat ride to explore the beautiful coastline and the village itself at leisure.
You can also visit movie sets, explore different houses and buildings, and learn about movie history and villages. Younger visitors will find a fun park with a variety of activities, including face painting, puppet shows, and interactive games.
And of course, if you visit Popeye's Village, why not try the famous Popeye's spinach pie, a delicious local delicacy.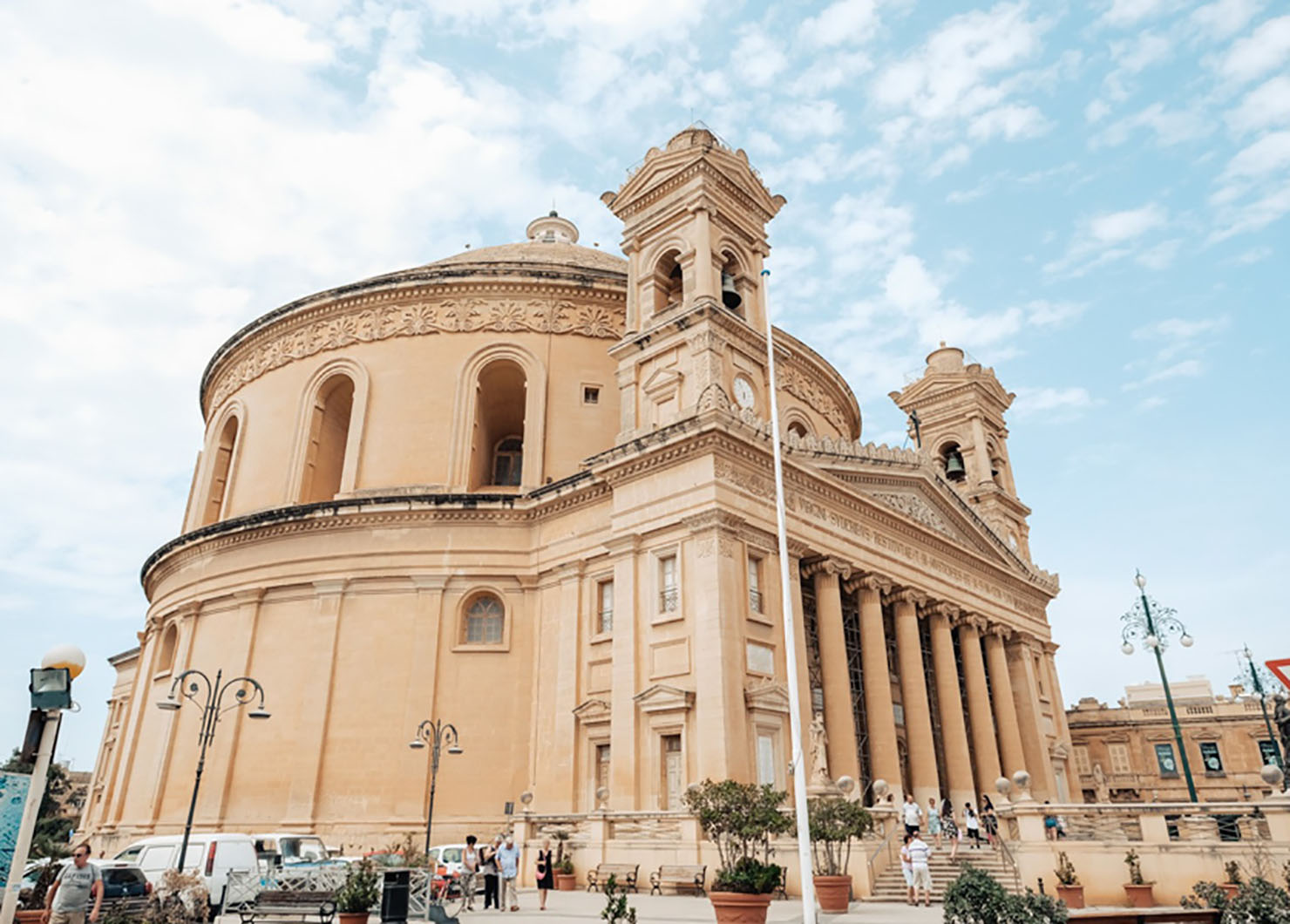 Mosta Church
Popularly known as the Rotunda of Mosta, it is one of the must-see structures. It is a fine example of Baroque architecture and is modeled after the Pantheon in Rome.
The architect's best point is that it is the third largest unsupported dome in the world.
During World War II, it is said that a bomb was dropped on the church during a service, but miraculously it failed to explode and no one was injured. Today, a replica of the bomb can be seen in the Church's museum, a testament to the Church's enduring strength and resilience.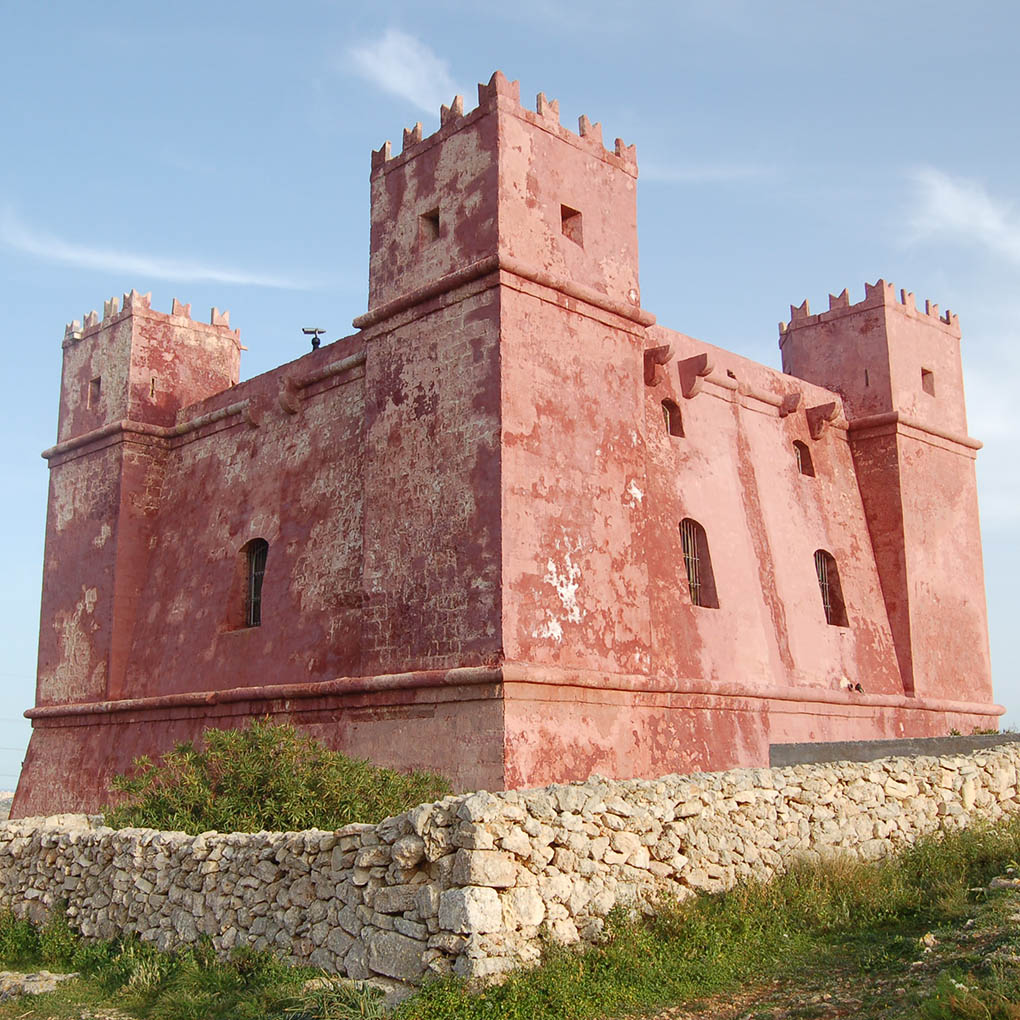 St. Agatha's Tower
St. Agatha's Tower, or sometimes called the Red Tower, is located in the historic town of Mellieha. St. Agatha's Tower is a must when looking for things to do in Malta.
The tower was built in the 17th century by the Knights of St. John as part of the island's coastal defense system. Today, it is a popular destination for history buffs and those interested in Malta's military history.
Inside the tower, you can explore various rooms and galleries, learn about the history of the tower, and even see some original cannons and weapons.
But the highlight of any visit to St. Agatha's Tower is undoubtedly the breathtaking views from the top, making for perfect photo opportunities. The tower offers the best views of the Mediterranean Sea, Gozo and Comino.

hit the beach
Malta has some of the best beaches in the world. His three islands in Malta each have their own beach.
Golden Bay – This crescent-shaped beach is popular with tourists and locals alike, thanks to its golden sand and crystal clear waters. Perfect for swimming, sunbathing and water sports such as windsurfing and jet skiing.
Ghajn Tuffieha Bay – Located next to Golden Bay, Ghajn Tuffieha Bay is a more secluded beach popular with hikers and nature lovers. Surrounded by rocky cliffs, it offers spectacular views of the Mediterranean Sea. The beach is a little rocky, but the water is perfect for swimming and snorkeling.
St. Peter's Pool – This natural pool is located on Malta's southeast coast and is popular with locals. Surrounded by steep cliffs, crystal clear waters and abundant marine life make for some of the best snorkeling on the island.
Mellieha Bay – This long sandy beach is popular with families thanks to its shallow waters and kid-friendly activities such as beach volleyball and pedal boats. It also has some of the best beach bars and restaurants on the island.
Blue Lagoon – Located on the small island of Comino, the Blue Lagoon is one of Malta's most iconic and picturesque beaches. Known for its turquoise waters and white sand, it is popular with snorkelers and divers who explore underwater caves and coral reefs. However, it is recommended to go in the morning or late afternoon as it gets crowded during the busy season.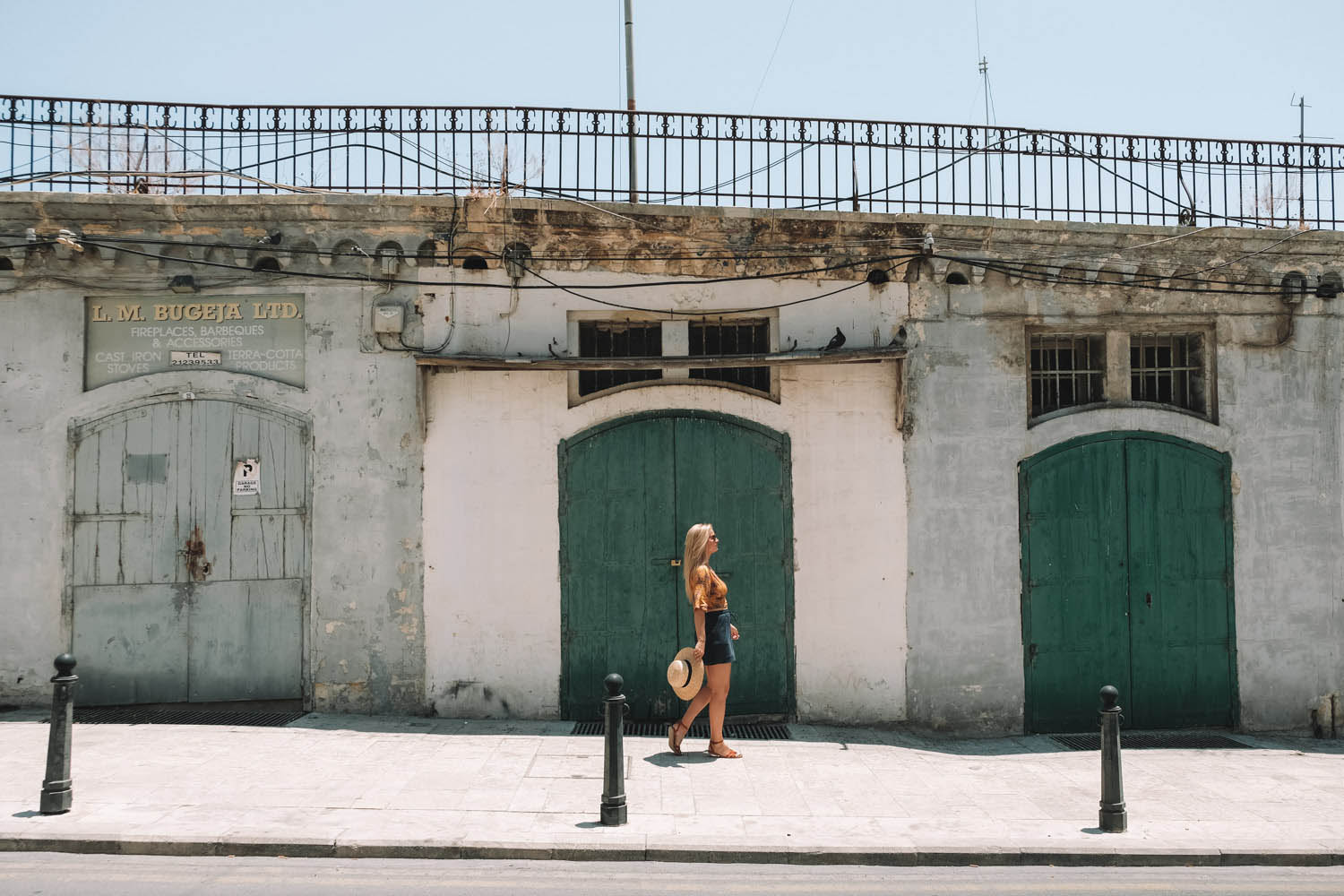 hiking malta
Hiking Malta may seem like a daunting task, but it can be done in about 30 minutes. At Ghadira Nature Reserve, the island narrows to about a third of a mile. So hiking across Malta is not only doable, it's easy.
Another strenuous hike, but with more historic sites, is the Guilgenty Walk. If you're looking for the highest point with the best views in Malta, head to the coast of Dingli He Cliff.
Or… take a walk down the street and step in like that. 😉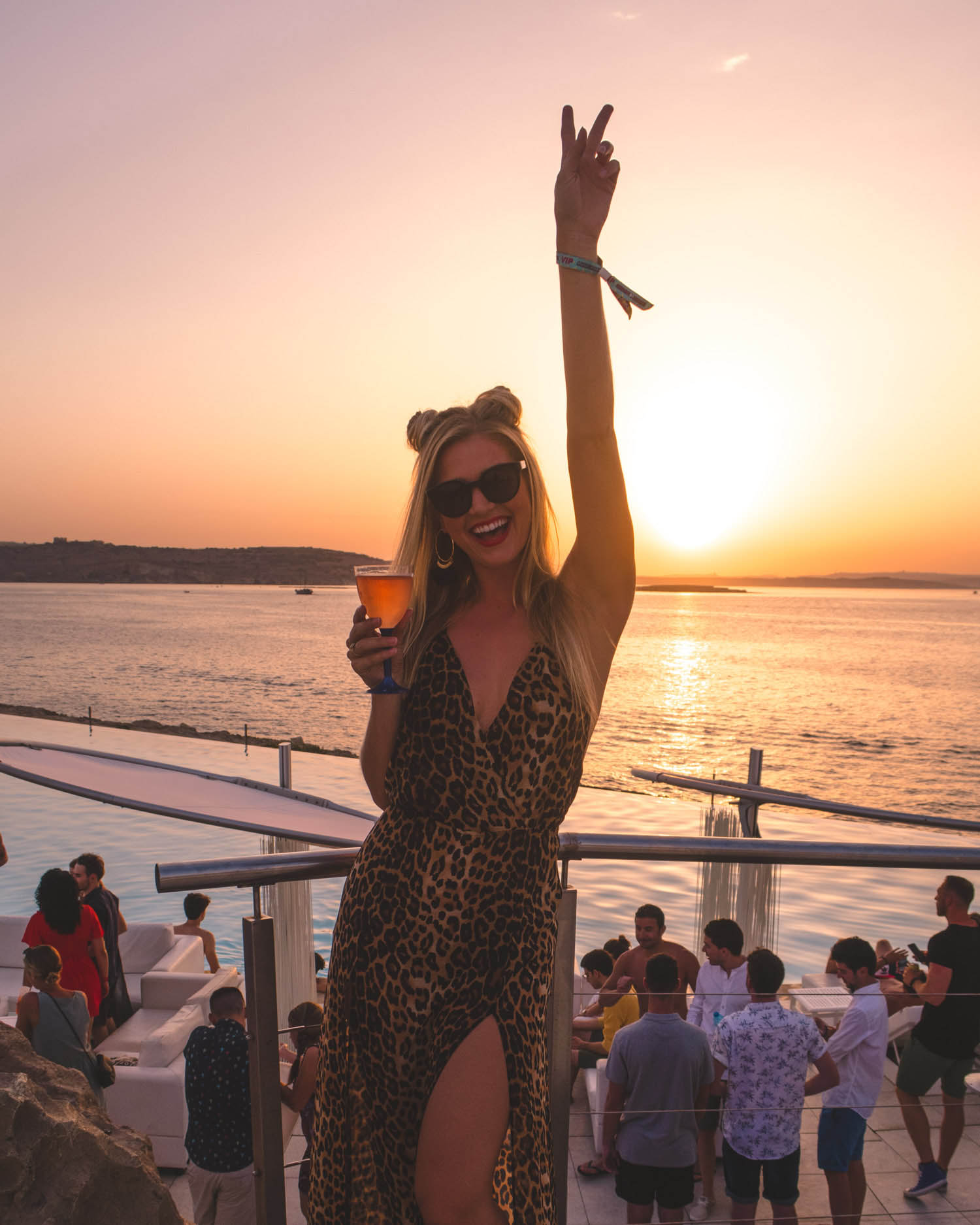 St Paul's Bay
St Paul's Bay is one of Malta's largest seaside towns. With many unique boutique hotels, many cute cafes and some of the best restaurants on the island, St. Paul is the perfect place for a relaxing getaway.
One of my favorite things to do in St. Paul's Bay is strolling along the waterfront promenade, admiring the beautiful views of the Mediterranean Sea and the colorful fishing boats in the harbor.
The town also has some nice beaches, including the popular Bugibba Beach and the secluded St. Paul's Island Beach.
If you're feeling more adventurous, you can also take a boat tour to explore the nearby islands of Comino and Gozo, or try scuba diving and discover the underwater world of the Mediterranean Sea.
For a taste of Malta's rich history and culture, visit the nearby town of Mdina, known as the 'Quiet City' for its tranquil atmosphere and beautiful medieval architecture. Whether you're looking for relaxation or adventure, St. Paul's Bay is the perfect place for a Mediterranean escape.
St. Paul's Bay also has great nightlife. Imagine a cocktail overlooking the Mediterranean Sea. please do not worry!

Have you been to Malta before or are you planning a trip? Let us know in the comments below!